Pulse, Delft University of Technology
How do you design an educational building that facilitates creative and critical thinking and helps students become more socially responsible engineers? That was the main question posed by this commission by TU Delft, with whom we worked closely in creating the right design. The result, Pulse, is a building that supports active learning, interaction and collaboration.
Afbeelding
Afbeelding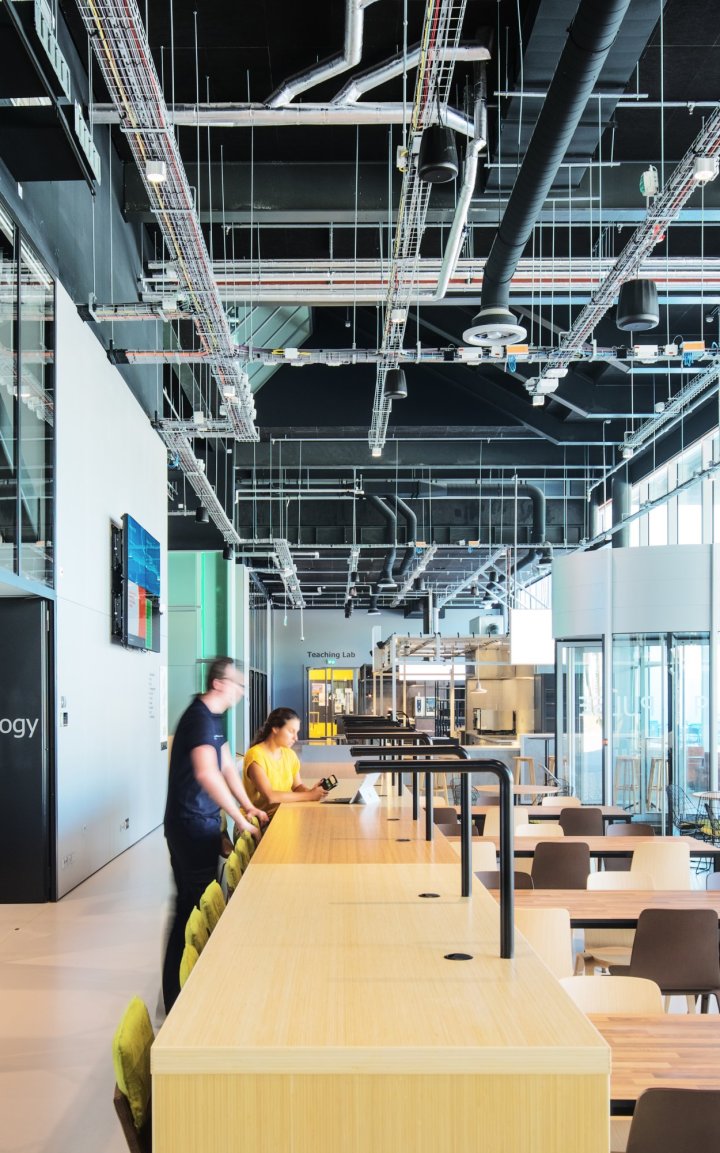 New ways of teaching and learning
The commission grew out of the university's need to accommodate its growing student body and offer more flexible spaces for teaching and learning. Pulse stands for practice, unite, learn, share, explore, and the teaching spaces support new modes of education. These typically place greater emphasis on interactivity, guided learning and skills development, and include things like interactive seminars, flipped classrooms and video-conferencing. Alongside learning spaces, the building also houses a food court on the ground floor with a seating capacity of 200 and a relaxed ambience that invites you to linger after your meal and perhaps do a bit of studying. The new addition is at the disposal of all the faculties and offers a great opportunity for building the sense of informality and close-knit community the university aims to foster.
Afbeelding
Major intersection
Pulse is compact by design. Compact buildings are not only more economical, but we found in this case that it also encouraged us to simplify the layout as we conceived the connections between the various educational spaces. Indoor walkways on the ground and first floor provide access to the adjacent faculties of Industrial Design Engineering (IDE) and 3ME, turning Pulse into a major intersection in the network of routes on campus. This provides more opportunities for the chance encounters and daily interactions that keep a community going. At the same time, large expanses of clear glass on all sides of the building ensure an absence of visual barriers between those inside the building and those outside it, helping to maintain a sense of connection between both groups and between the former and the surrounding areas.
Afbeelding
Daylight is key
Orientation and daylight entry inform the building's layout and the positioning of the various spaces that make up the interior, thereby ensuring the appropriate degree of natural light in each space. Once inside the building, you proceed via the main staircase towards ever more daylight. Teaching spaces are situated on the north-eastern side of the building, to minimise glare and avoid having to install sun blinds which would obstruct the views. The admission of natural light is hereby regulated by default to yield just the right amount of incident light necessary for students to concentrate on learning. Skylights and floor-to-ceiling windows bathe the south-western part of the building in sunlight that grows increasingly diffused as the day passes, making it an ideal area for studying, philosophizing with classmates or simply enjoying a late afternoon drink with them.
Afbeelding
A well balanced energy concept
Pulse is equipped with an intelligent building management system that ventilates, lights, cools and heats the various spaces in accordance with their usage. Thus it employs night-time ventilation and an intermediate climate in the western section of the building to prevent the heat from west and southwest-facing façades from triggering a response from the ventilation system. Ventilation in lecture rooms is controlled by CO2 sensors that ensure quick and efficient heating and cooling to minimize energy loss. Façade openings have been designed, in collaboration with DGMR, to make optimum use of daylight, thereby decreasing the demand for electric lighting and, as a result, power. These and other measures to minimize Pulse's environmental impact earned it a BREEAM Excellent rating.
Afbeelding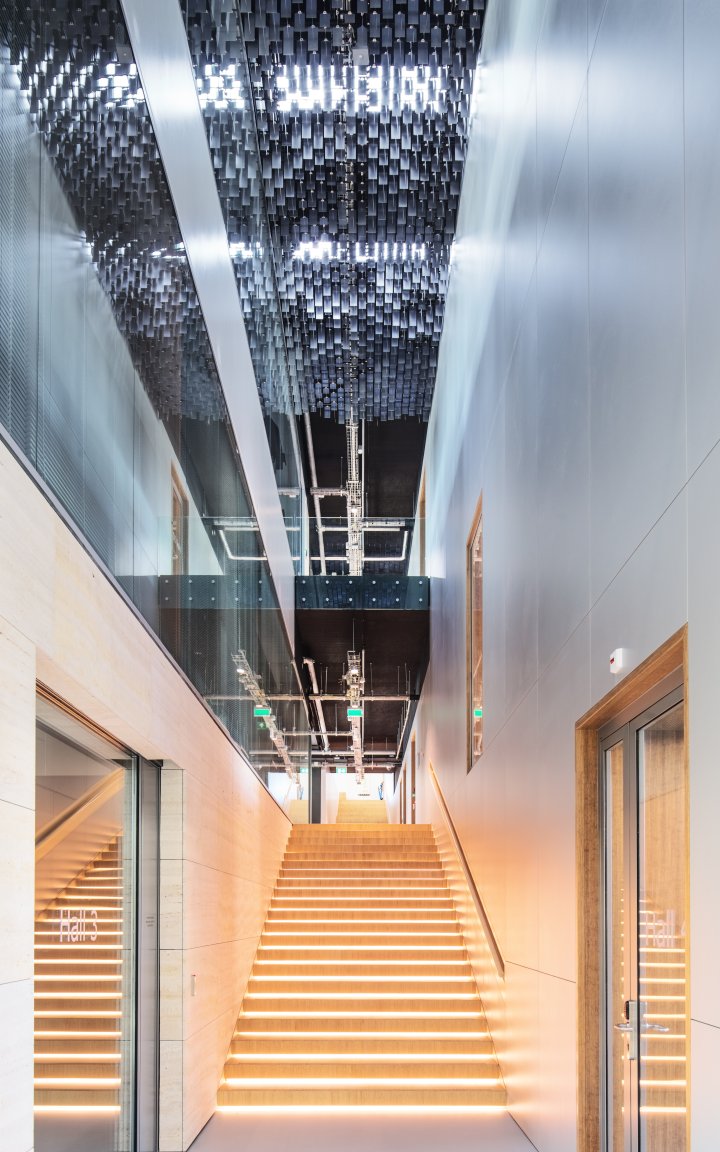 USB sockets
Unlike most buildings that generate their own energy, Pulse uses direct current rather than alternating current, making it a truly exceptional building. This means electric energy outlets are directly connected to the 490 solar panels (750 m2) on the roof. Power can thus be used directly and without energy loss for laptops, tablets, smartphones and lighting, without the need for heavy transformers, making PULSE the first energy neutral educational building for the TU Delft. Just plug your device into a standard USB socket and you're good to go.
Afbeelding
Afbeelding
Afbeelding